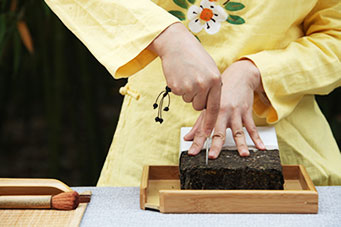 Step1:Lay the brick flat on a teaboard, then using tea wimble to insert the brick in the front side;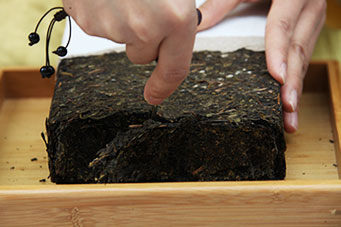 Step2: Push the wimble outwards firmly so that the brick could be gradually loosened.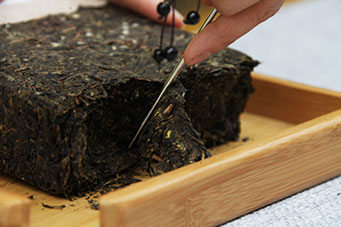 Step3: After removing one piece from the brick, repeat the previous steps. You can pry it easily, because the hand-made brick is relatively loose.